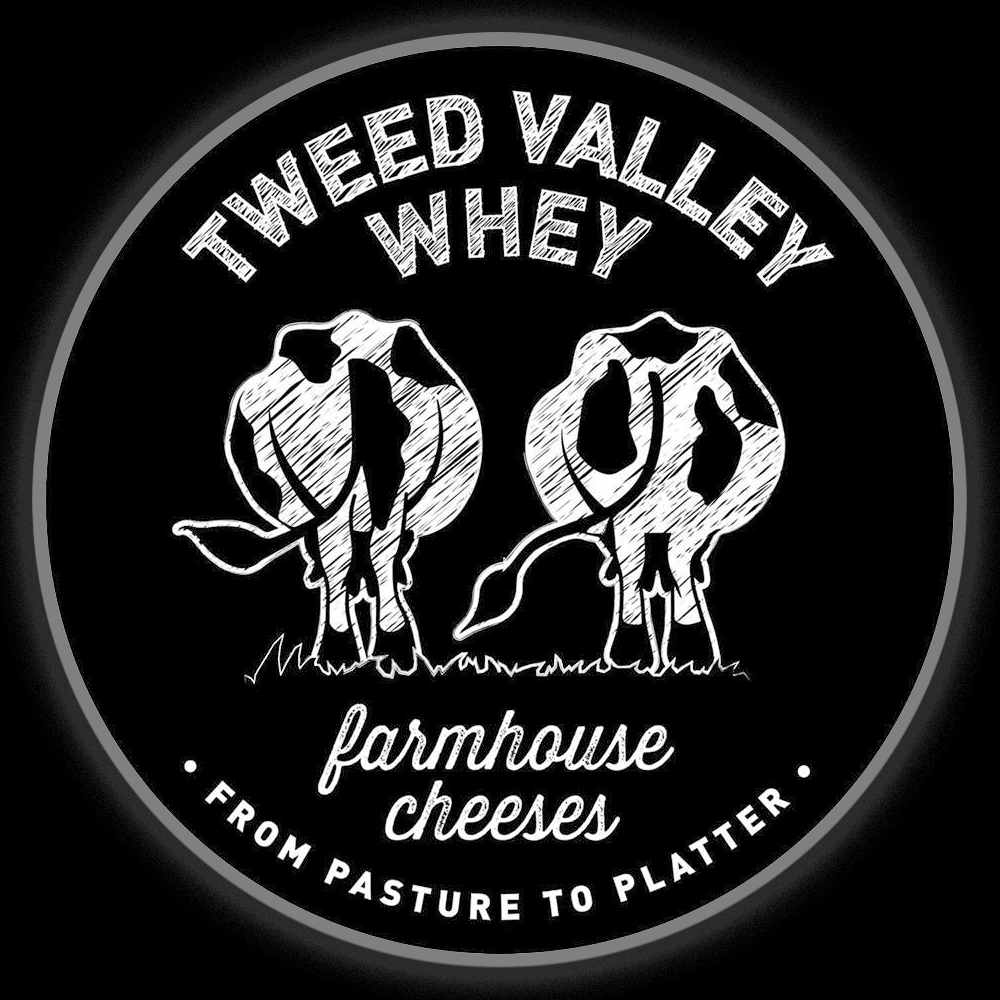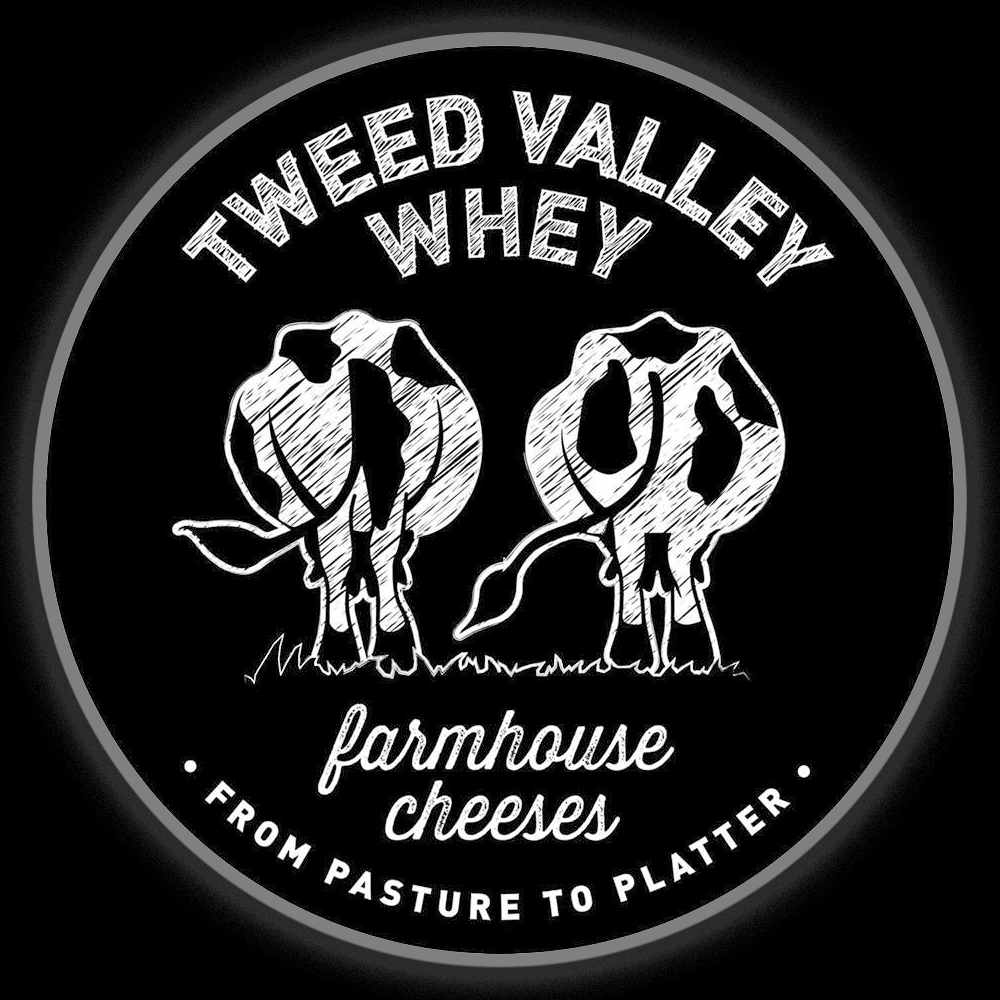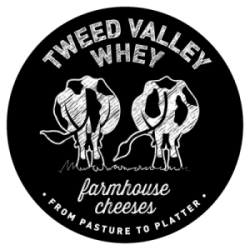 Tweed Valley Whey Farmhouse Cheese
Our unique farmhouse cheese is made by hand on the farm, reflecting the individual character of only one farm and one herd.
We believe the best milk for cheese comes from cows grazed on fresh pastures managed with sustainable farming practices.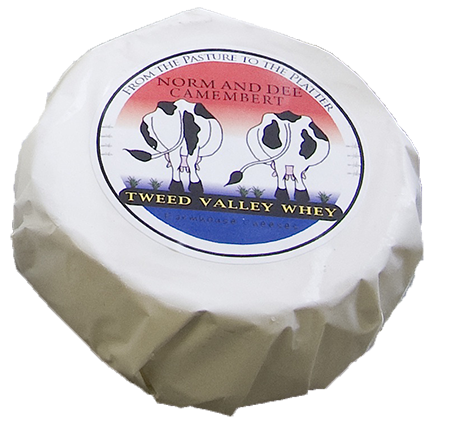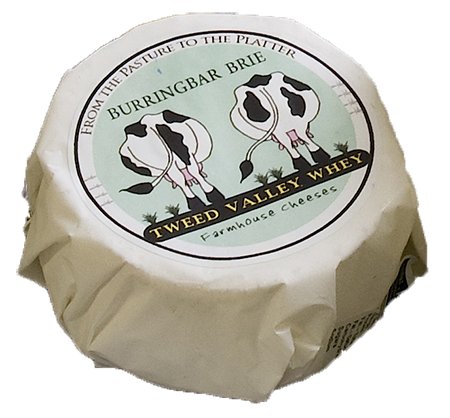 Tweed Valley Whey Farmhouse Cheese
Cam & Bert's, Brie's & Norm & Dee's
The traditional Cam & Bert's and Brie's and Norm & Dee's are hand stirred to perfection. We mature the cheeses, monitoring their progress daily, before wrapping and further maturing. Hand made white mould cheeses have a more delicate flavour profile and a softer finish, when fully ripe they become stronger in flavour and deliciously molten when at room temperature.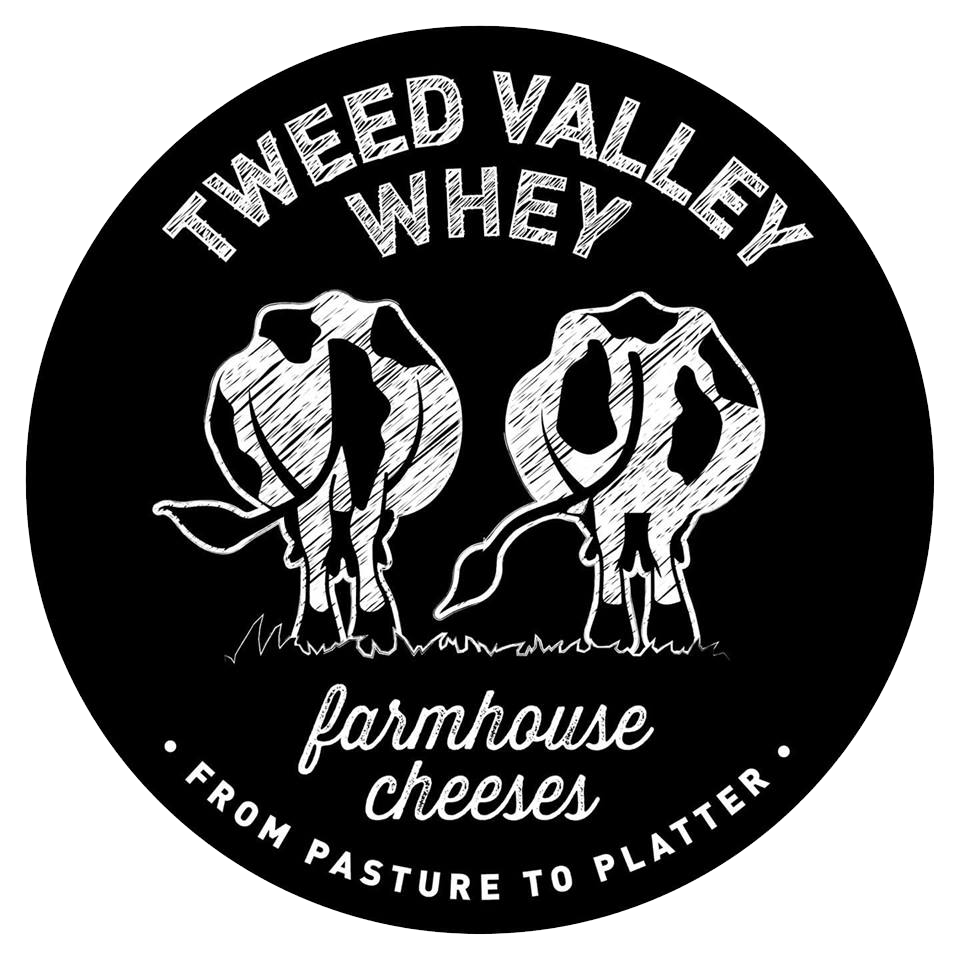 Tweed Valley Whey Farmhouse Cheese
Tweed Valley Feta in extra virgin olive oil, & fresh herbs from our garden and local garlic, "Food of the Gods or essential nutrition for mere mortals". This Feta is soft in texture and deliciously spreadable, suitable for salads or just spread on bread with avocado and shaved ham. Also available in Chilli Feta.  Not too hot, just right! Plain Brined Feta is also available.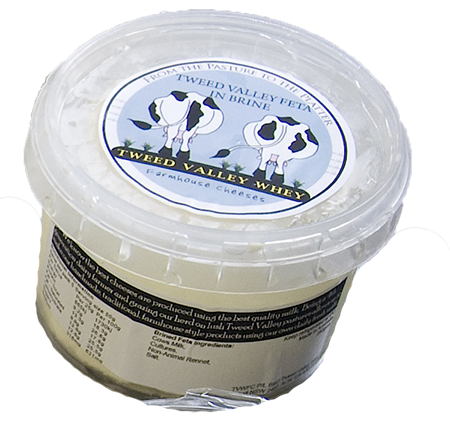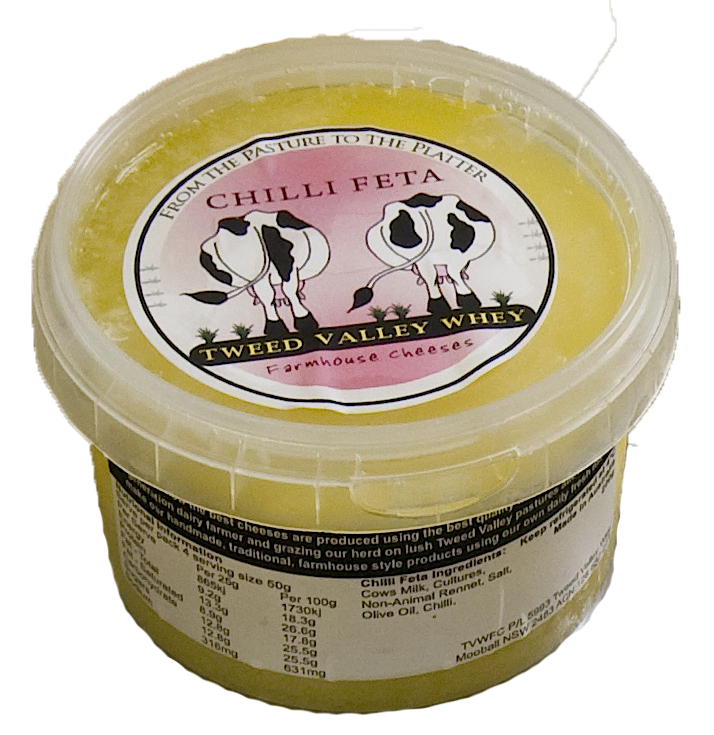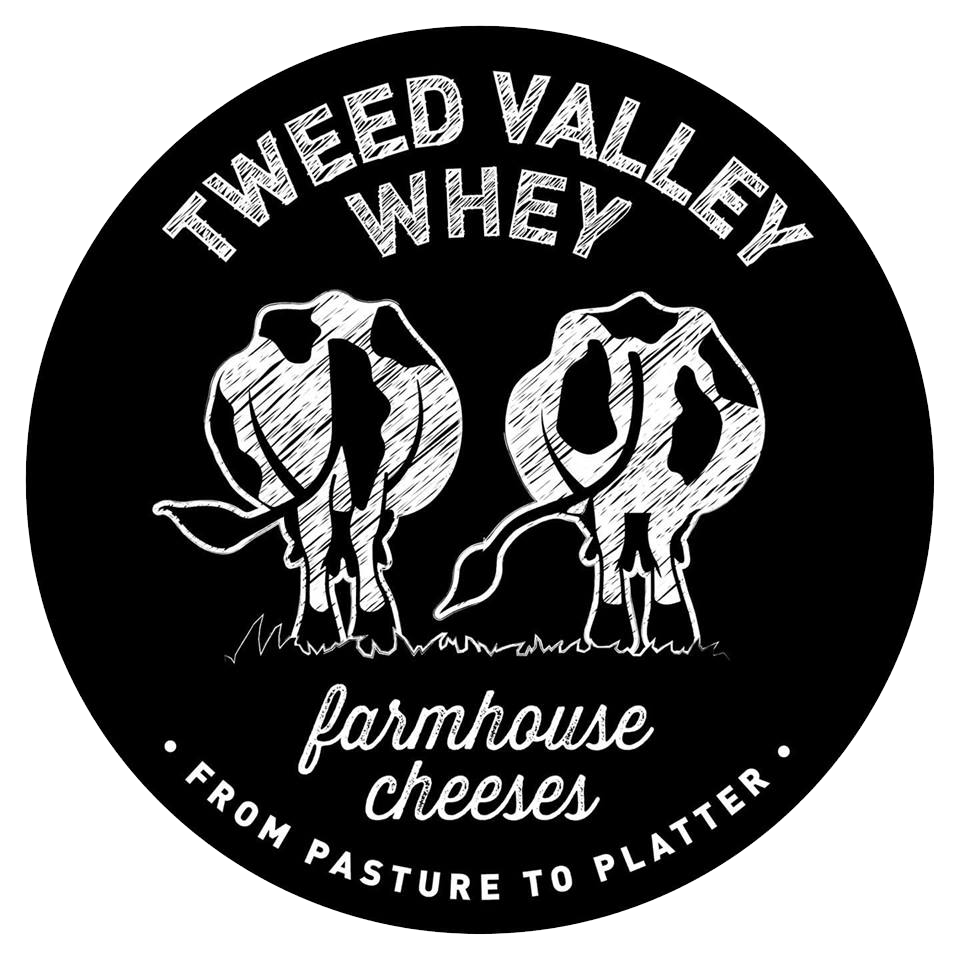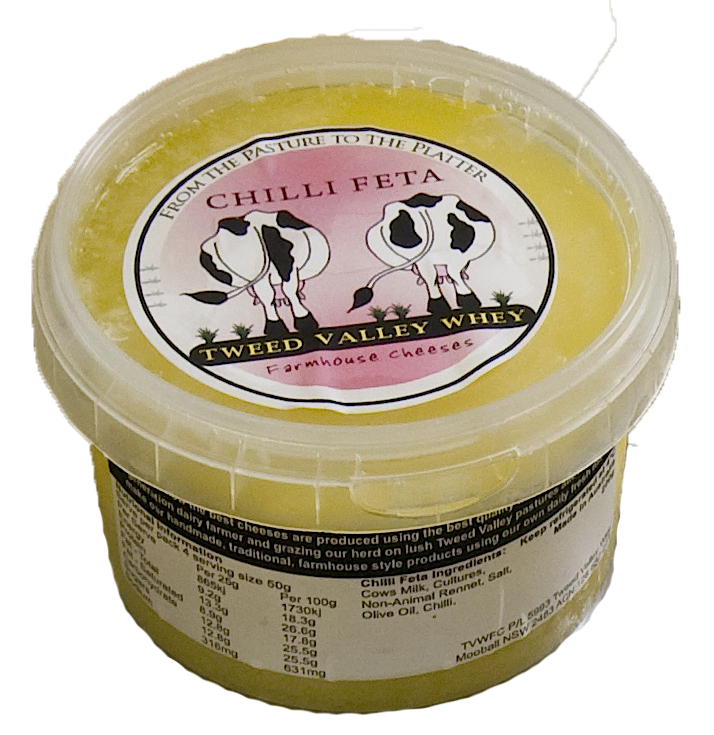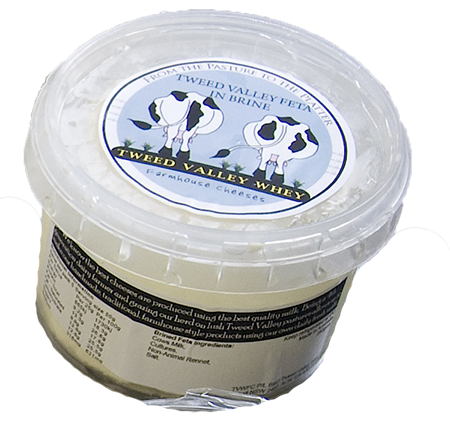 Tweed Valley Whey Farmhouse Cheese
Tweed Valley Labna - yoghurt cheese
Labna is a soft yoghurt cheese that has been marinated with
garlic and herbs then drained and hand packaged and sealed
with Extra Virgin Australian olive oil. Labna makes a great
healthy alternative to butter on savoury sandwiches as it
contains all the wonderful goodness of natural yoghurt with the
added benefit of garlic and herbs. Wonderful as a dip or try a
dollop in your favourite soup instead of sour cream.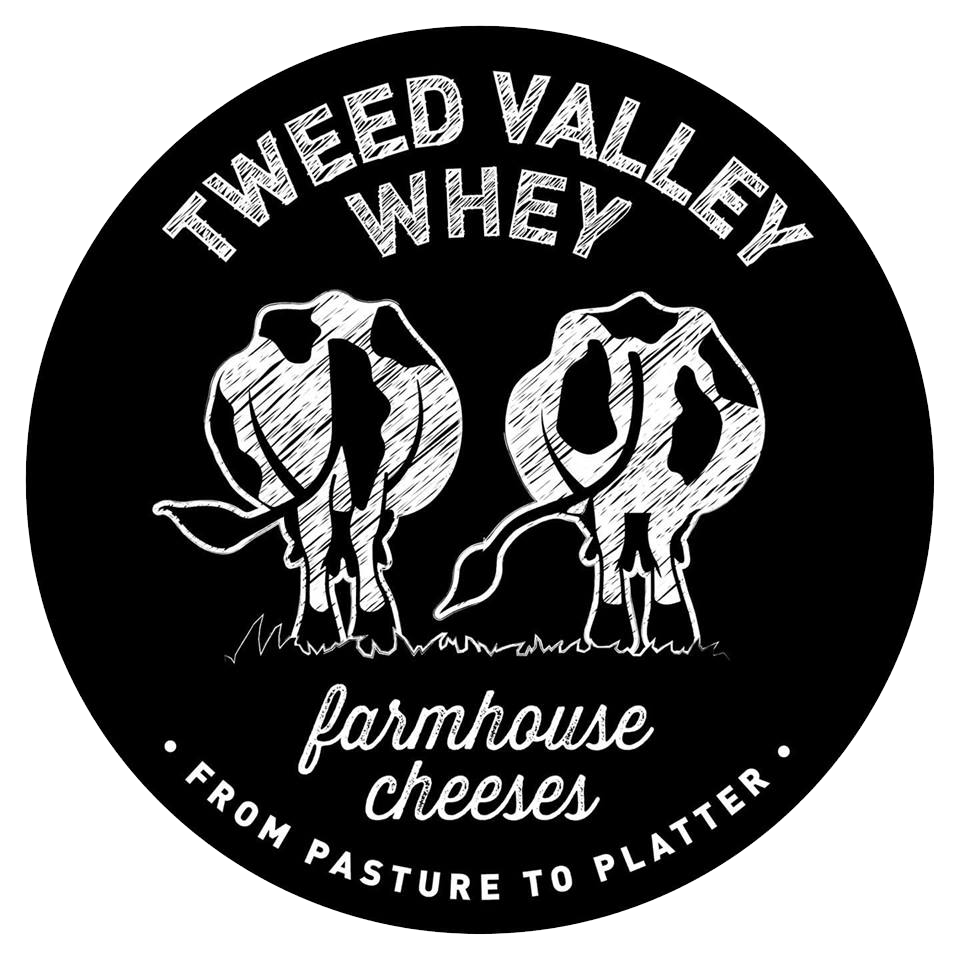 Tweed Valley Whey Farmhouse Cheese
Haloumi is a salted firm cheese that is a wonderful
accompaniment for vegetables and salads and suitable for
vegetarians for adding that protein boost to their diet. Perfect for
BBQing, lightly pan fried and added to salads or risotto. Grated
and mixed with stuffing for baked mushrooms or capsicums.
Suitable to lightly sprinkle on gourmet pizzas.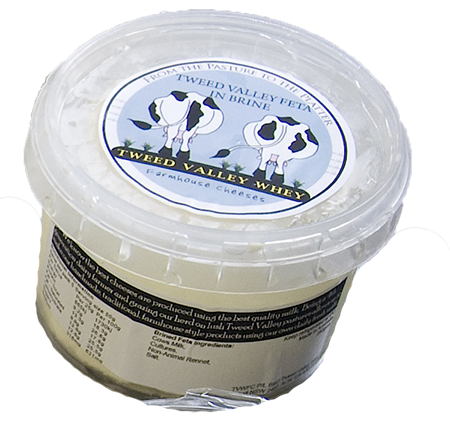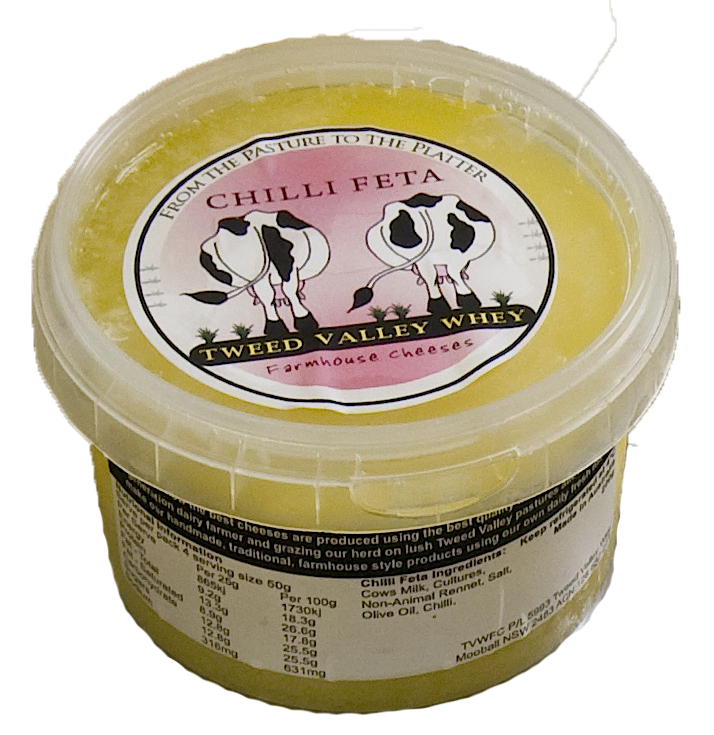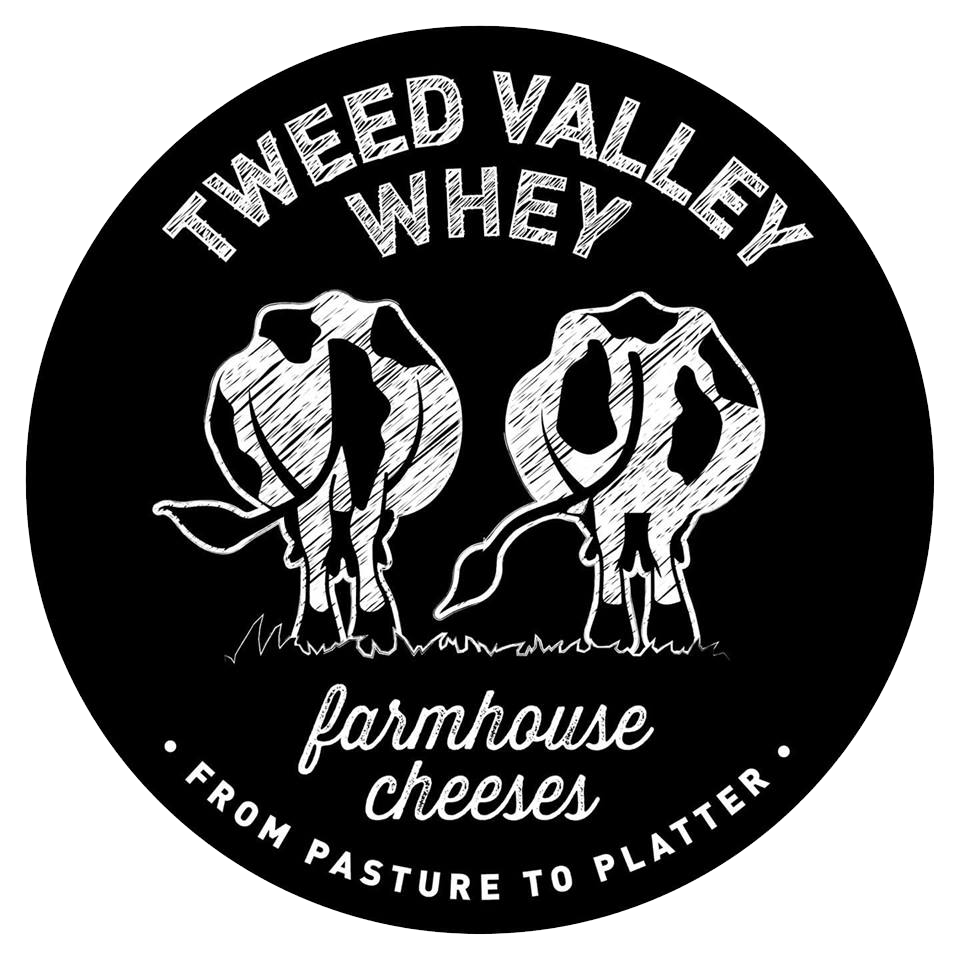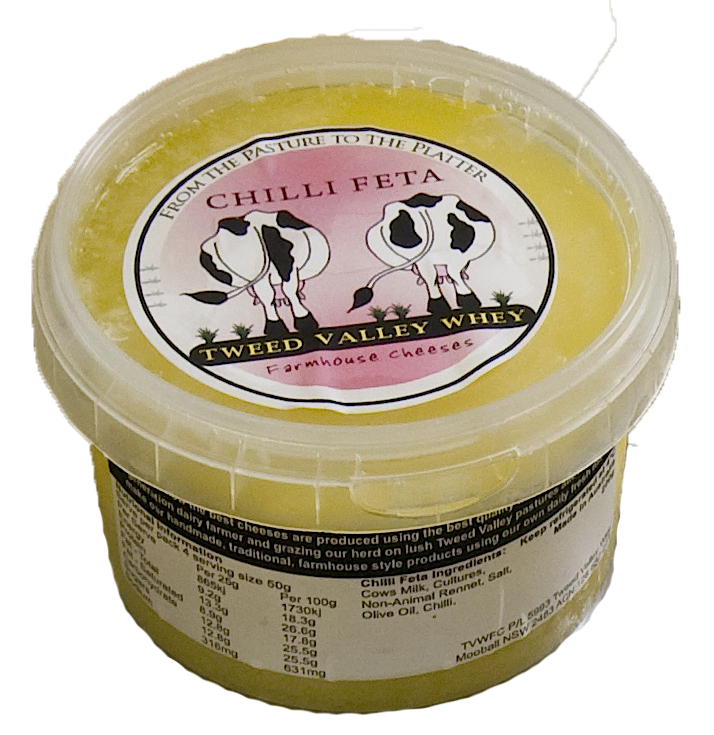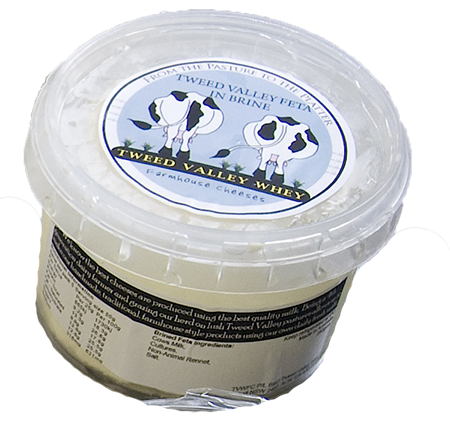 Tweed Valley Whey Farmhouse Cheese
Tweed Valley Whey Ricotta
Whey Ricotta is made from the whey of the days cheese
making and perfect for cooking. Whey ricotta is softer and
lighter than whole milk ricotta and a perfect recipe is to stir in a
free-range egg and add sundried tomatoes and minced fresh
garlic and season to taste and bake in a moderate oven until
brown on top. Delish!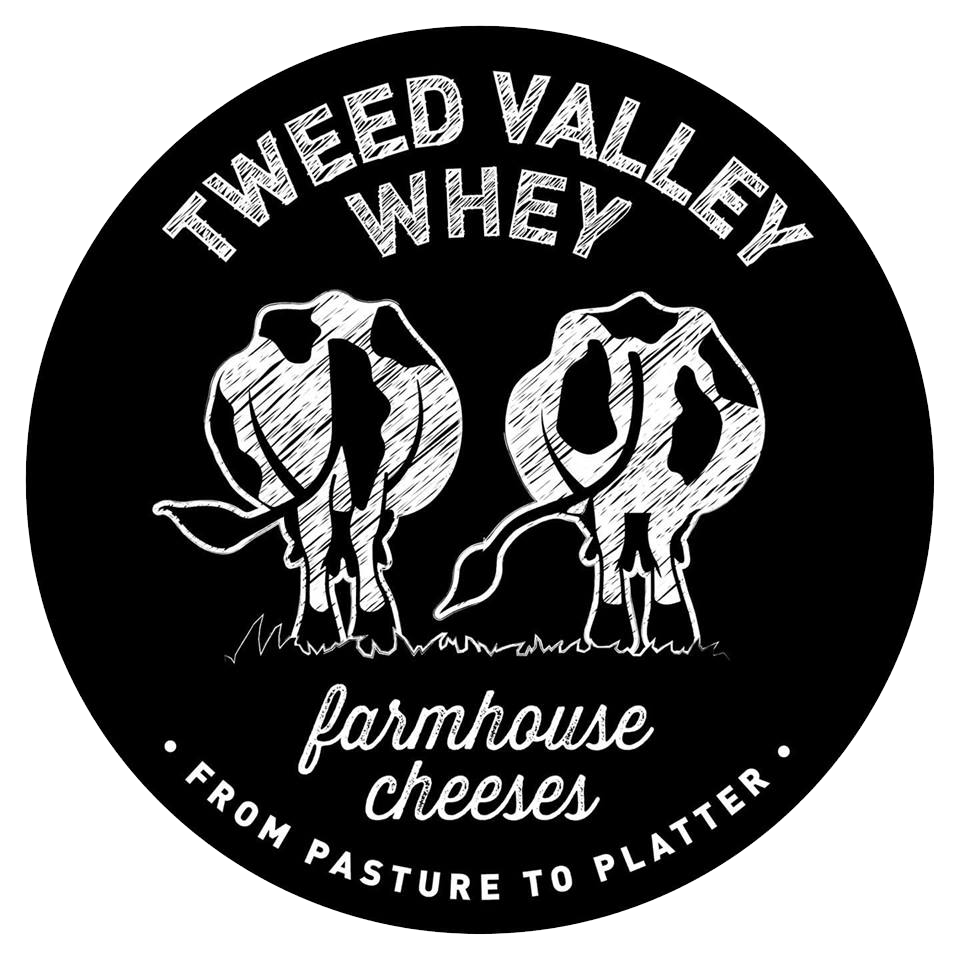 Tweed Valley Whey Farmhouse Cheese
Quark (Cream Cheese) is smooth enough to beat easily. Delicious on a gourmet Fruit Loaf, toasted with honey and cinnamon. It makes the BEST chilled or baked cheesecake.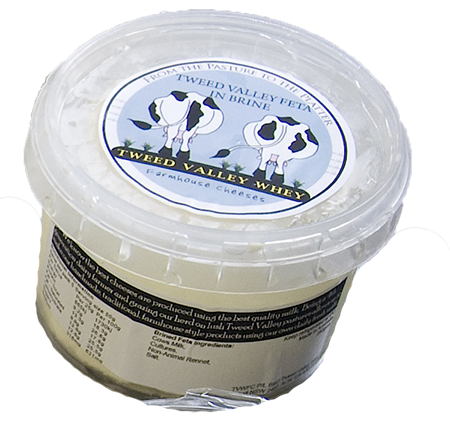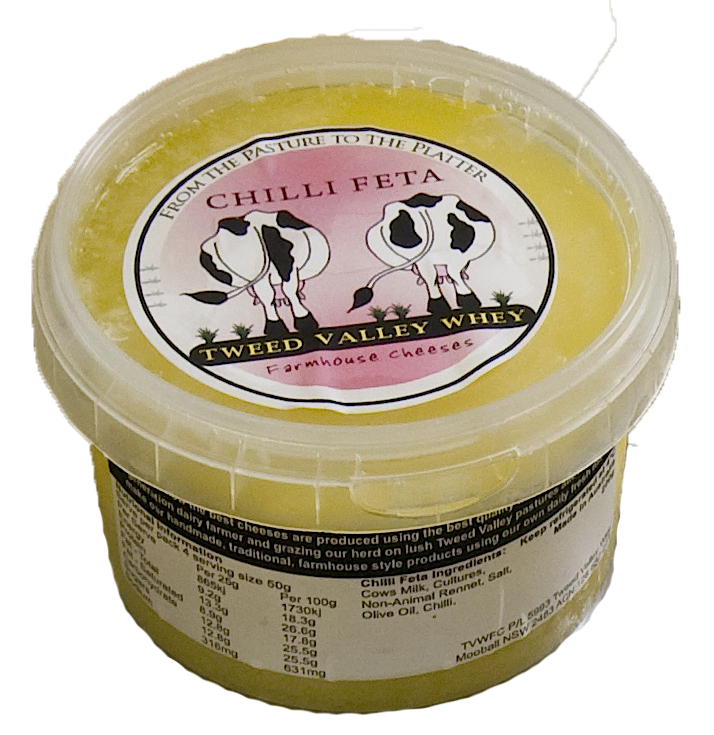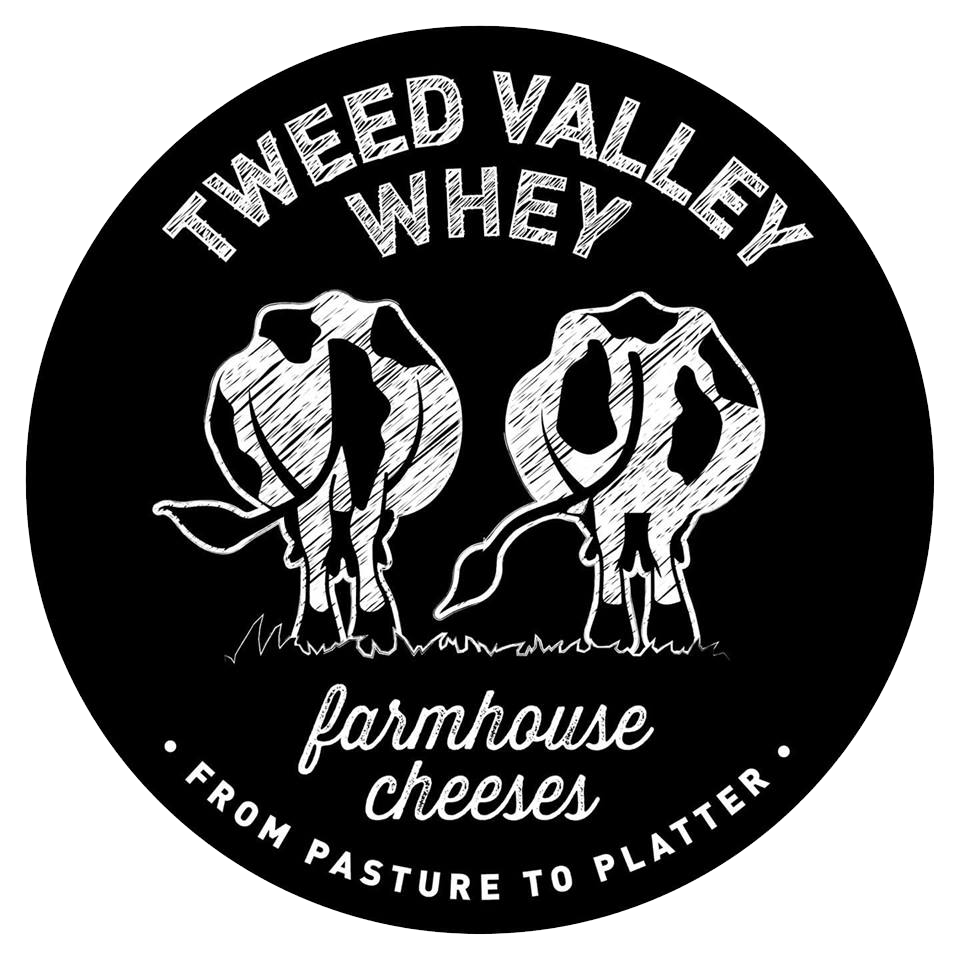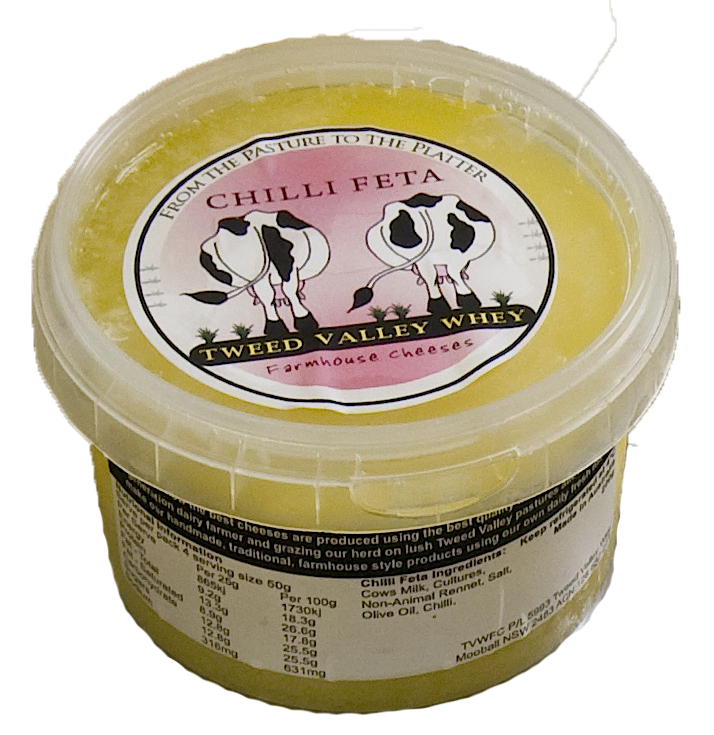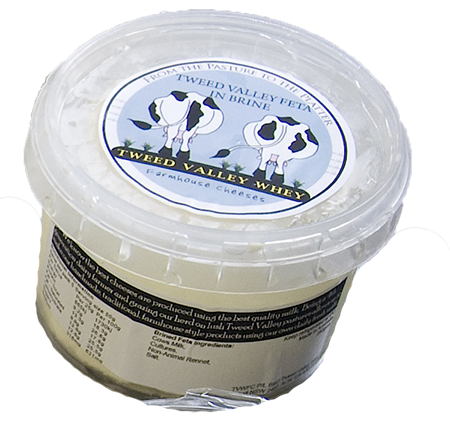 Tweed Valley Whey Farmhouse Cheese
The SuSu Blue is a little block of creamy soft young blue
cheese, a perfect cheese for those who like a mellow blue
flavoured cheese which is very subtle and not overwhelming.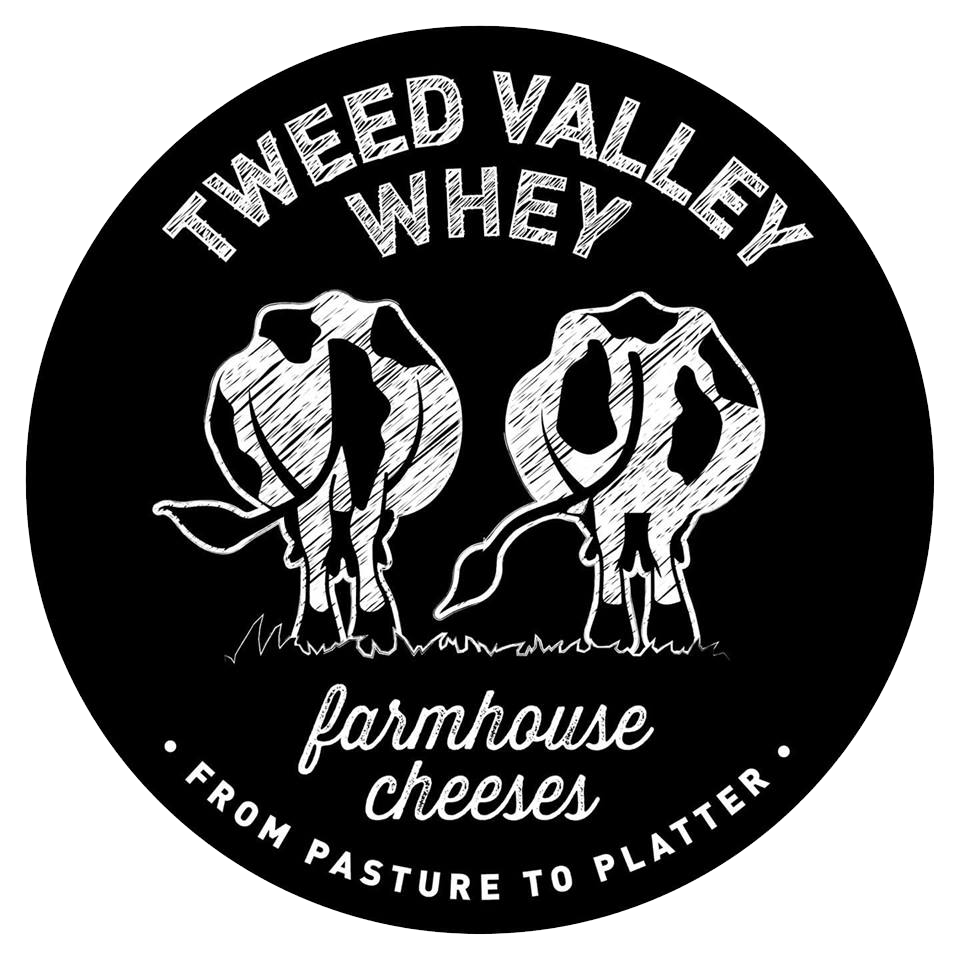 Tweed Valley Whey Farmhouse Cheese
Our Natural Yoghurt is made with the freshest milk and
yoghurt culture. No preservatives, sugars, flavourings or extra
additives means our Natural Pot Set Yoghurt is great for
cooking & can be used for sweet or savoury purposes.
Delicious in smoothies or on your morning breakfast cereal with
fruit and Burringbar Range Raw Honey.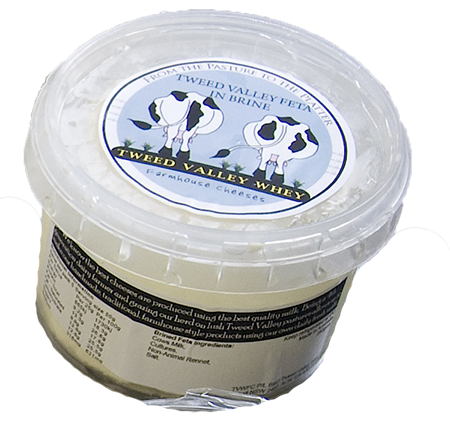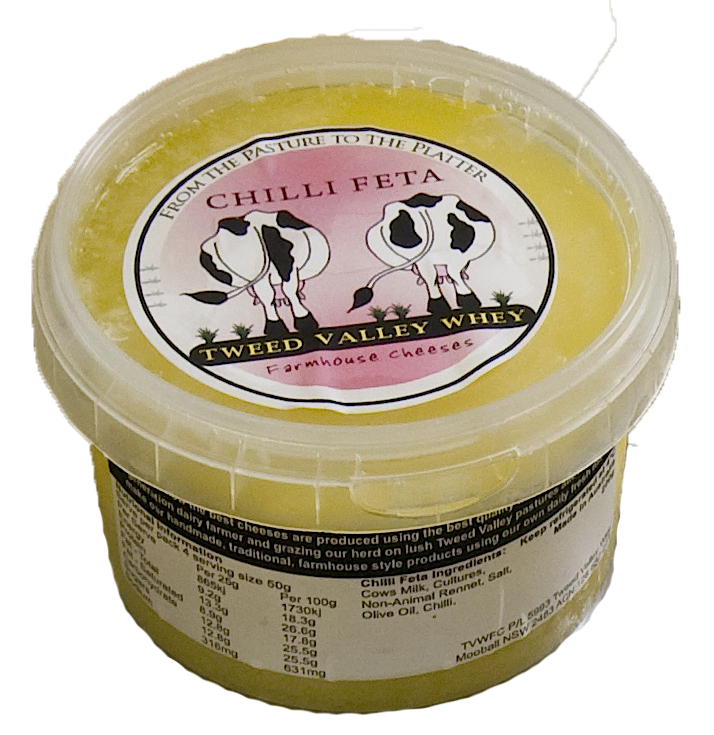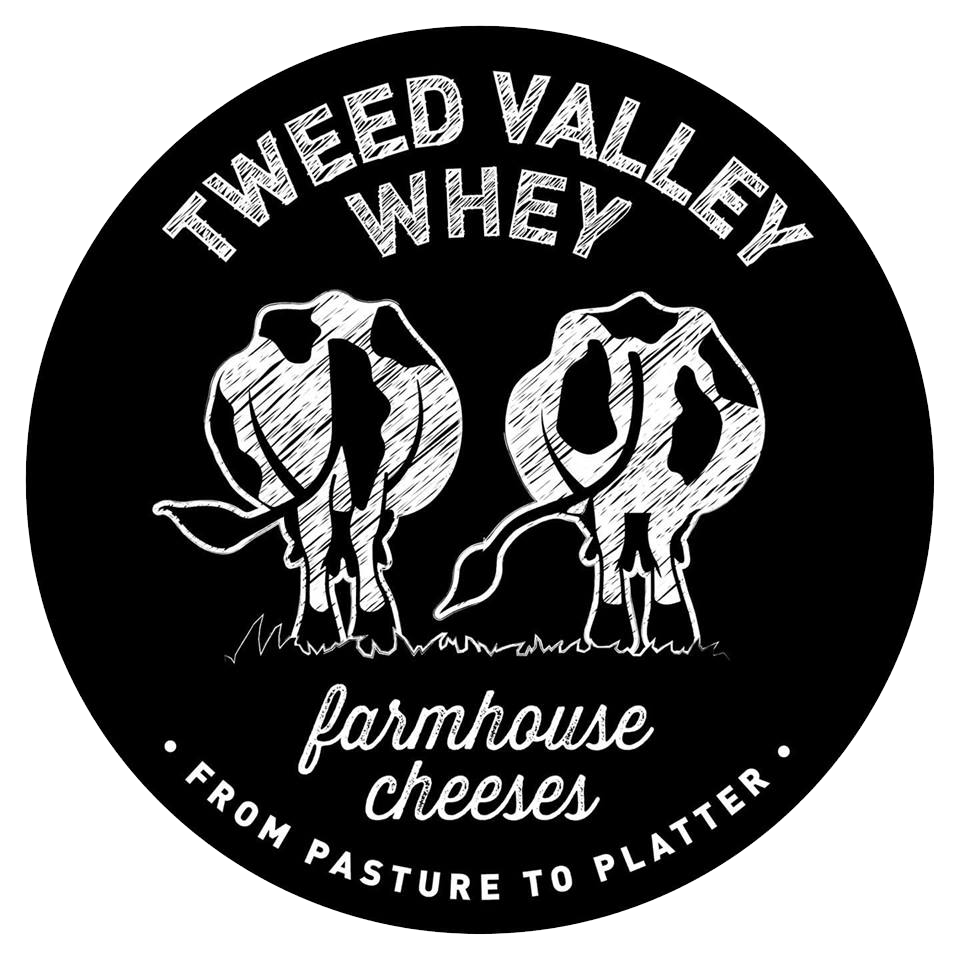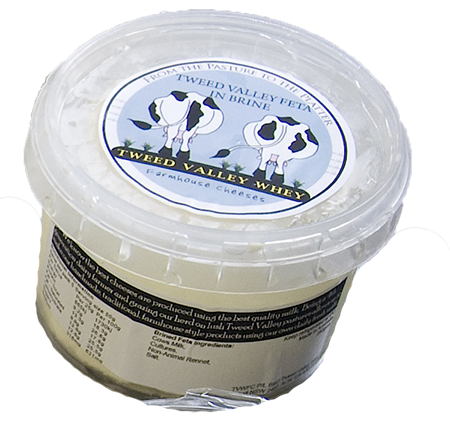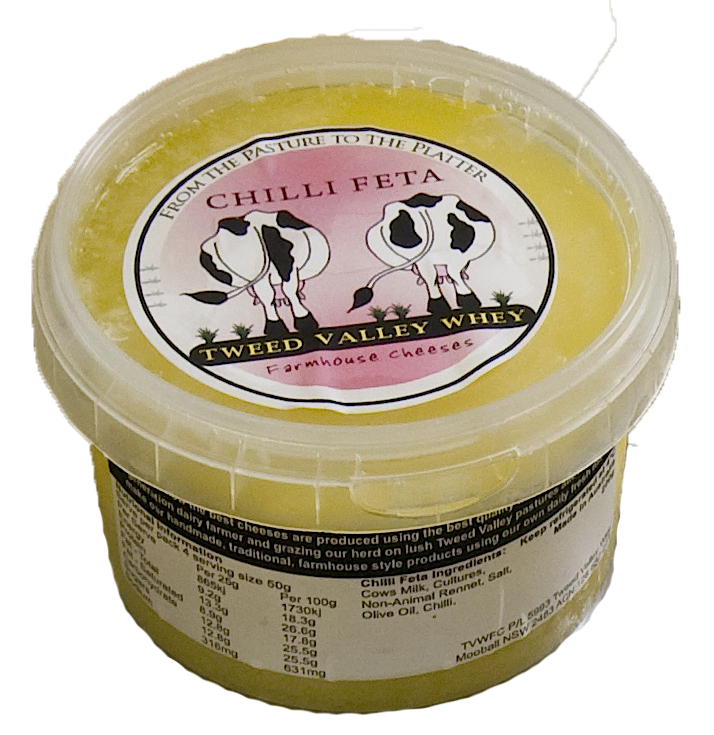 Tweed Valley Whey Farmhouse Cheese
Last but not least, is the delicious Fresian Fog. This is a slice
of fresh lactic cheese, sandwiched and coated in ash and then
matured in a light covering of white mould. The vegetable ash
adds a smoky almost blue flavour to the creamy cheese and the
white mould gives a soft texture to its finish. A gold medal
winning cheese at the Brisbane Cheese Awards.